Overview
In recent years, use of crowd control agents and strategies in response to protest events has drawn significant attention in the media. The American College of Medical Toxicology is pleased to offer this 3-hour on-demand, asynchronous course, which aims to build awareness of commonly used protest-related control agents and strategies, and describe the appropriate medical (pre-hospital and emergency department) management of chemical and traumatic crowd control injuries.
Register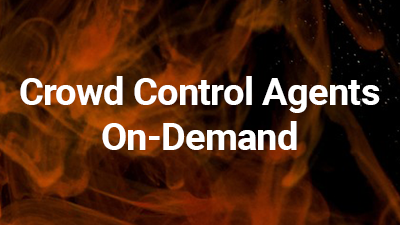 Chemical and Traumatic Crowd Control Injuries - On-Demand
On-Demand
Learning Objectives
Discuss the history and prevalence of crowd control injuries in the United States and internationally
Describe commonly used strategies and devices in crowd control
Describe commonly used chemical agents in crowd control
Recognize the types of acute clinical injuries related to crowd control most frequently encountered by prehospital responders and emergency department personnel
Discuss safe and effective prehospital and emergency department management of traumatic and chemical injuries resulting from crowd control strategies
Discuss the chronic health effects of injuries resulting from common crowd control chemicals
Target Audience
Professionals who would be interested in this course include: EMS, law enforcement, fire personnel, healthcare providers, first responders/receivers, ED physicians, nurses, nurse practitioners, and public health practitioners.
| Access Date | Quiz Result | Score | Actions |
| --- | --- | --- | --- |
What People Are Saying
"The inclusion of unique subject matter expertise from a representative from Law Enforcement and the effective presentation style were a huge compliment to the medical side of things. This is a great course!"
"I love the approach taken with chemical structure. Has allowed me over my professional career to apply to unusual scenarios."
"Great way to incorporate the key concepts and apply them into a tabletop scenario with panel based discussion."
"Overall, another terrific course, as always, from ACMT."