Total Tox Course - Day 2 - Substance Use & Emergency Preparedness
Includes a Live Web Event on 11/11/2022 at 9:45 AM (EST)
Register

Non-member - Tier I - $250
Non-member - Tier II - $250
Non-member - Tier III - $250
Non-member - Tier IV - $250
Member - Tier I - $200
Member - Tier II - $200
Member - Tier III - $200
Member - Tier IV - $200
The ACMT Total Tox Course is a comprehensive review of the scope of emergency toxicology and will include cutting-edge interventions and management options for poisoned patients. Prominent experts in medical toxicology and emergency medicine will lead the course.
Day 2 of the Total Tox Course will focus on Substance Use & Emergency Preparedness. After attending the event, participants should be able to:
Describe opioid use disorder
Explain how to initiate treatment for opioid use disorders
Highlight harm reduction efforts that can reduce the adverse consequences of opioid use.
Review misuse, abuse, & criteria for diagnosing opioid use disorder
Identify psychosocial treatments for opioid use disorder
Describe the medication-assisted treatments for Buprenorphine, Methadone, and Naltrexone.
Recognize the symptoms of cannabis toxicity
Describe the treatment approach to cannabis toxicity
Identify toxicology tests available in the ED
Discuss which tests should be requested in specific situations
Describe how test ordering changes treatment outcome
Describe the clinical presentation of pulmonary irritants
Discuss the role of water solubility in the clinical presentation of pulmonary irritants
Identify the primary treatment for simple asphyxiant exposure
Present a rationale for observation and/or hospital admission following respiratory irritant exposure
Understand the differences between simple asphyxiants and chemical asphyxiants
Indicate the sources and uses of chemical asphyxiants, understand their basic mechanisms of toxicity, and describe their clinical presentations
Understand therapies used to treat asphyxiant poisoning
Know the common sources of Carbon Monoxide poisoning
Discuss the pharmacokinetics and pathophysiciology of Carbon Monoxide Poisoning
Learn about novel treatments for Carbon Monoxide poisoning, including Hyperbaric options
Discuss the diagnosis and management of radiation casualties and radiation mass casualty events
Identify different types of radiation
Describe the consequences of exposure to radiation
List specific organophosphate insecticides and chemical weapon nerve agents
Discuss management options for patients with organophosphate insecticide or nerve agent toxicity
Recognize cholinergic toxidrome
Discuss the diagnosis and management of casualties resulting from terrorism and mass casualty events
Discuss the history of bioterrorism as a tool for warfare
Enumerate and identify the agents used in bioterrorist events
Agenda | Total Tox Course | Day 2 - November 11, 2022
9:45 - 10:00 AM ET | Opening Remarks
10:00 - 10:45 AM ET
Chasing the Dragon: The New Dangers of Opioid Addiction
10:45 - 11:25 AM ET
Taming the Dragon: Management Options for Opioid Use Disorder
11:25 - 11:50 AM ET
Cannabis & Cannabis Toxicity
---
11:50 - 12:10 PM ET | Break (20 min)
---
12:10 - 12:30 PM ET
What's New in Your Neighborhood?
12:30 - 1:05 PM ET
Drug Screen Pitfalls
1:05 - 1:35 PM ET
Case Review & Roundtable Discussion on Drugs of Addiction
---
1:35 - 1:55 PM ET | Break (20 min)
---
1:55 - 2:35 PM ET
I Can't Breath! Pulmonary Irritants & Simple Asphyxiants
2:35 - 3:10 PM ET
Chemical Suicide & Mitochondrial Asphyxiants
3:10 - 3:40 PM ET
Carbon Monoxide Poisoning: High Flow Oxygen or the Hyperbaric Chamber
---
3:40 - 4:00 PM ET | Break (20 min)
---
4:00 - 4:40 PM ET
Disaster Preparedness #1: Radiation Events
4:40 - 5:15 PM ET
Disaster Preparedness #2: Organophosphates & New Agents
5:15 - 6:00 PM ET
Disaster Preparedness #3: Other Chemical & Biological Terrorism

Aaron Frey, DO
Emergency Medicine Attending Physician and Medical Toxicology Fellow
Richmond Emergency Physicians, Inc. & University of Virginia
$i++ ?>

Christina Hantsch, MD, FACEP, FACMT, FAACT
Emergency Physician and Medical Toxicologist
Loyola University Chicago Stritch School of Medicine
$i++ ?>
Ashley Haynes, MD, FACEP
Medical Director
Addiction Toxicology of Kansas
Dr. Ashley Haynes completed her medical training at the University of Kansas, followed by a combined emergency-internal medicine training program at East Carolina University. She completed a toxicology fellowship at University of Texas Southwestern in 2016, remaining as faculty for a few years after while engaging in a faculty development project in addiction medicine. She moved to Kansas in 2019 and now provides bedside toxicology and addiction medicine consultations at Ascension Via Christi hospitals in Wichita and periodically provides on-call support for the Kansas Poison Control Center. Additionally, she is a program physician for an outpatient addiction treatment center, and provides medication assisted therapy services to an inpatient residential treatment facility.
$i++ ?>
Kelly Johnson-Arbor, MD
Medical Director
National Capital Poison Center & MedStar Georgetown University Hospital
$i++ ?>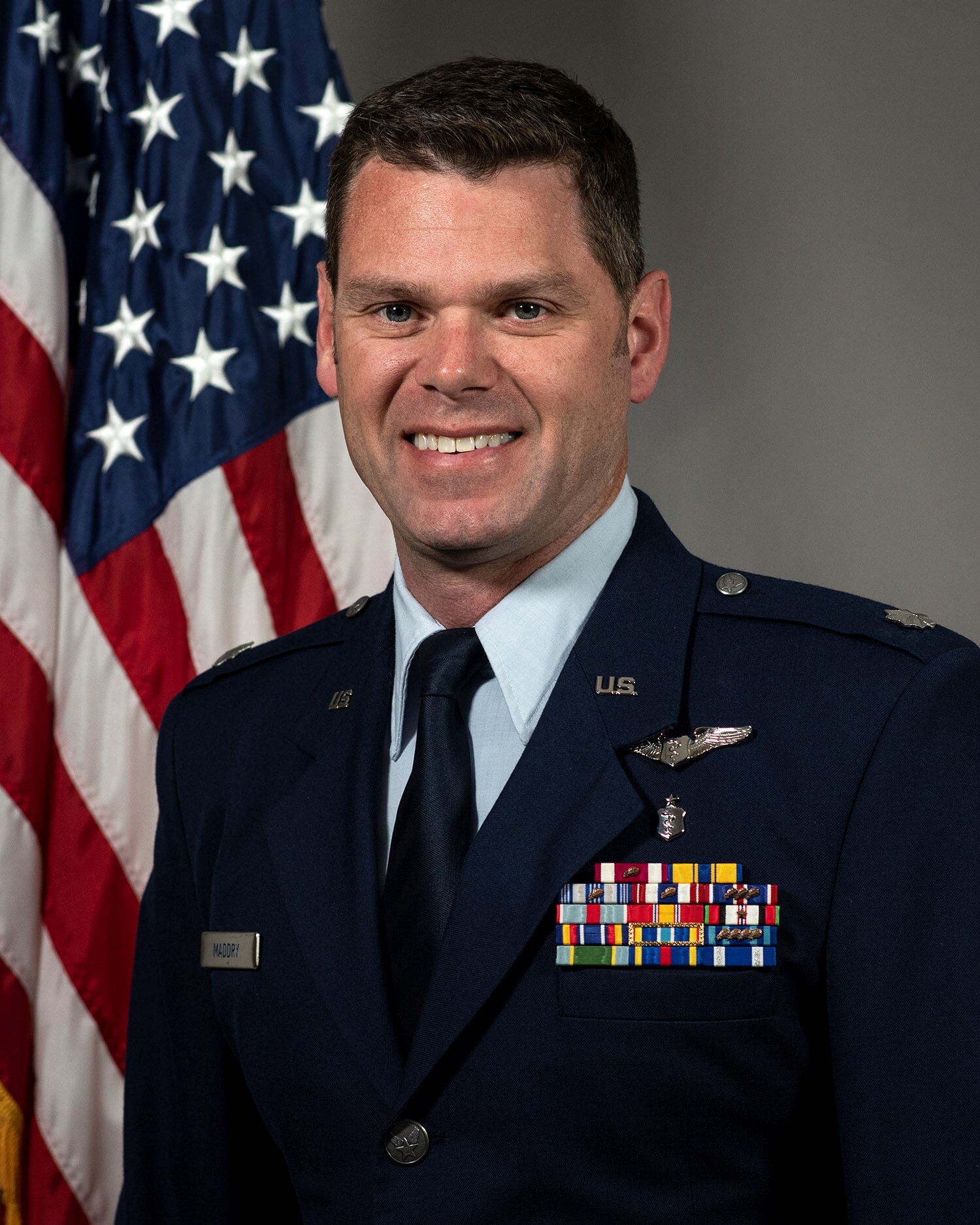 Joseph K. Maddry, Lt Col, USAF, MC, FS
Deputy Commander
Department of Emergency Medicine, US Army Institute of Surgical Research
Lt Col Maddry earned his Bachelor's Degree from the US Air Force Academy in 2001 as a Distinguished Graduate. His first assignment was as Officer in Charge of Bioenvironmental Engineering at Minot Air Force Base, North Dakota. During his tenure, he led his unit's response to the largest anhydrous ammonia spill in U.S. history. He then attended medical school at the Uniformed Services University, earning Alpha Omega Alpha membership honors. He completed his emergency medicine residency at SAUSHEC and his medical toxicology fellowship at the Rocky Mountain Poison and Drug Center in Denver, Colorado.
Following fellowship, Lt Col Maddry returned to Brooke Army Medical Center as an emergency physician and medical toxicologist. He served as Chief of the BAMC Simulation Center from 2014 to 2015. Subsequently, he served as Director of the US Air Force En route Care Research Center (ECRC) from 2015 to 2020. In this position, he oversaw 20 personnel and a $14.8 million research portfolio. He is an author of over 100 peer reviewed publications and 150 research presentations and has been awarded over $28 million in research grants. The Society of Academic Emergency Medicine recognized Dr. Maddry's research as one of the best publications of 2014. Lt Col Maddry was awarded the Defense Health Board Early Career Investigator Award, the 2017 USAF Outstanding Achievement in Clinical Research award and the 2018 Military Health System Research Symposium Small Team Research Accomplishment Award for Excellence.
Lt Col Joseph Maddry is currently the Deputy Commander of the US Army Institute of Surgical Research, overseeing over 700 personnel focused on optimizing combat casualty care. Dr. Maddry also serves as Director of Medical Toxicology at Brooke Army Medical Center and as the Director of the Clinical Resuscitation, Emergency Sciences, Toxicology, and Triage (CREST2) Research Program. He leads the development of the next generation of military researchers by serving as the Director of the SAUSHEC Military Emergency Medicine Research Fellowship and as Director of the Clinician Scientist Investigator Opportunity Network (CSION).
He is an Associate Professor of Emergency Medicine with the Uniformed Services University and has academic appointments at the University of Texas Health, Texas A&M, and the University of Colorado Denver. Lt Col Maddry has served in Afghanistan, Iraq, Haiti, Japan and Burkina Faso.
$i++ ?>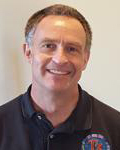 Charles McKay, MD, FACMT
Associate Medical Director
CT Poison Control Center, University of Connecticut School of Medicine
Dr. McKay was trained in Anatomic and Surgical Pathology, Internal Medicine, Emergency Medicine, Medical Toxicology and was a Medical Director of Occupational Health and Medical Review Officer for a hospital system during more than 30 years of clinical practice, during which he provided toxicology consultation at 3 hospitals, directed a medical toxicology fellowship training program, and provided medical oversight of a regional poison control center. He provides medical legal consultation across the country on toxicology-related issues, and has testified in nearly 100 cases, many related to questions of alcohol- and -drug-induced impairment.
$i++ ?>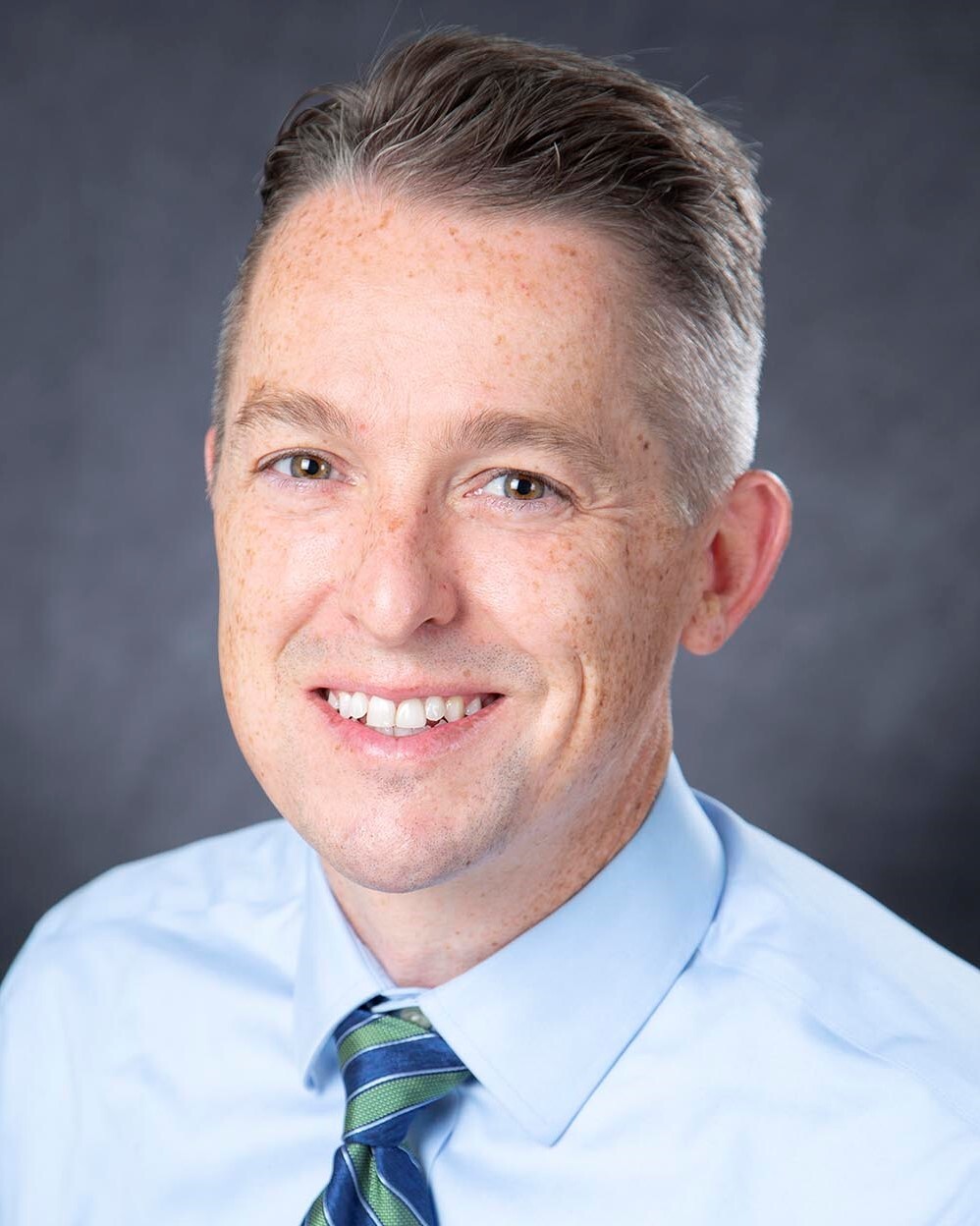 Mark Neavyn, MD
Medical Director & Emergency Medicine Physician
Northern New England Poison Center & Maine Medical Center
Mark Neavyn, M.D. joined Maine Medical Center as the Medical Director for the Northern New England Poison Center in 2020. After earning his Bachelor of Arts degree in biology from Augustana College, he went on to earn his medical degree at Jefferson Medical College. He then completed his residency in emergency medicine at Drexel University, followed by a fellowship in Medical Toxicology at the University of Massachusetts.
His clinical interests include treatment and stabilization of patients after poisoning, drug overdose, and environmental exposures. He is particularly interested in the public health implications of cannabis use and emerging trends in novel psychoactive substances.
In his spare time Dr. Neavyn enjoys running on the beautiful trails in and around Portland, Maine.
$i++ ?>

Lewis Nelson, MD, FACEP
Chair of Emergency Medicine
Rutgers New Jersey Medical School
$i++ ?>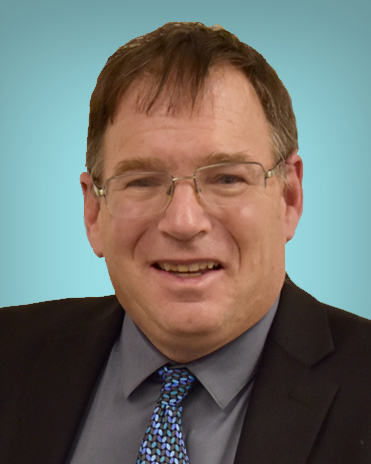 Paul M. Wax, MD, FACMT
Executive Director
American College of Medical Toxicology (ACMT)
Dr. Wax is the Executive Director of the American College of Medical Toxicology. He received his B.A from Dartmouth College, his M.D. from the Mount Sinai School of Medicine, his Emergency Medicine training at the UCLA Hospitals, and his Medical Toxicology training at Bellevue Medicine Center / New York University. He is Board-certified in both Medical Toxicology and Emergency Medicine, and is a Fellow of the American College of Medical Toxicology.
$i++ ?>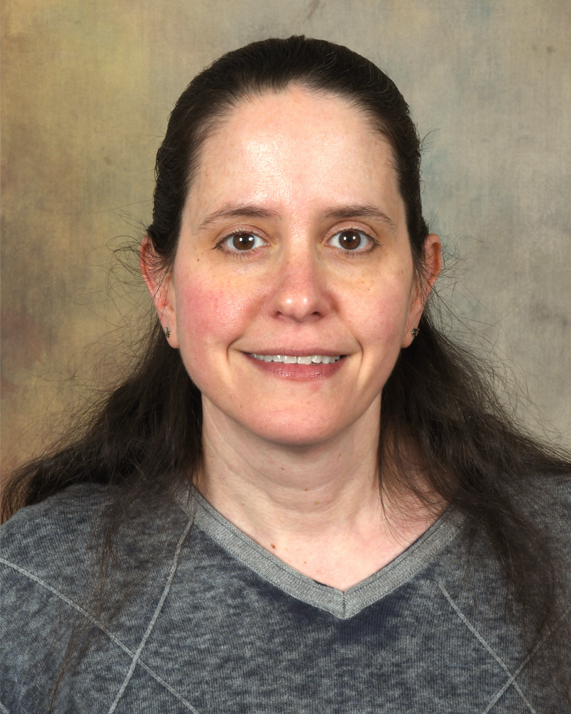 Stephanie Weiss, MD, PhD
Staff Clinician, Translational Addiction Medicine Branch
National Institute on Drug Abuse
Dr. Stephanie Weiss is the Staff Research Physician serving the Translational Addiction Medicine Branch of the National Institute on Drug Abuse's Intramural Research Program. After earning a Ph.D. in pharmaceutical chemistry, Dr. Weiss received her medical degree in 2011. She is board certified in emergency medicine, addiction medicine, and medical toxicology and was selected to participate in the Boston University Research in Addiction Medicine Scholars Program prior to joining NIDA. Dr. Weiss is responsible for providing optimal, safe, and ethical care to study participants and clinical support toward the TAMB mission conducting inpatient and outpatient proof-of-concept human laboratory studies. Her research interests include novel psychoactive substances, medication misuse, and improving interpretation of urine drug testing.
$i++ ?>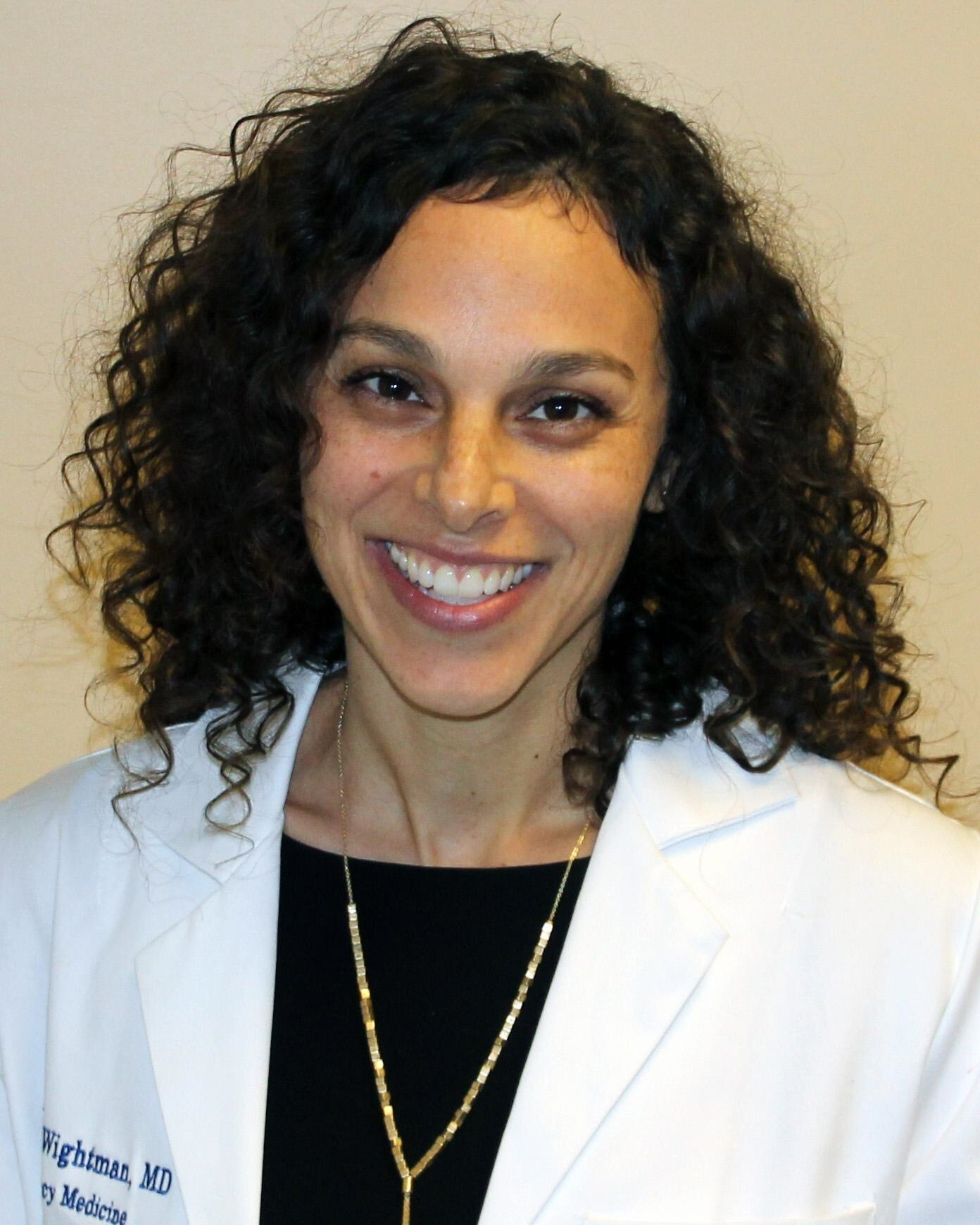 Rachel Wightman, MD
Assistant Professor of Emergency Medicine
The Warren Alpert Medical School of Brown University
Dr. Wightman is an Assistant Professor of Emergency Medicine at Alpert Medical School of Brown University. She is a triple board-certified practicing physician in medical toxicology, addiction medicine, and emergency medicine. She serves as Director of Toxicology Education for Brown Emergency Medicine and as faculty in the Addiction Medicine Fellowship at Rhode Island Hospital. She completed medical toxicology fellowship and emergency medicine residency at New York University School of Medicine/ Bellevue Hospital Center.
Dr. Wightman's primary clinical expertise is in the evaluation and management of drug toxicity syndromes in complex medical patients and enhancing medication safety for high-risk drugs. Her research is focused on evaluation and tracking of emerging drug trends, cannabis hyperemesis syndrome, and medications for treatment of opioid use disorder.
$i++ ?>
This content will not be available until 10/31/2022 at 12:00 AM (EDT)