Total Tox Course - Day 1 - Pharmaceuticals
Includes a Live Web Event on 11/04/2022 at 9:45 AM (EDT)
Register

Non-member - Tier I - $250
Non-member - Tier II - $250
Non-member - Tier III - $250
Non-member - Tier IV - $250
Member - Tier I - $200
Member - Tier II - $200
Member - Tier III - $200
Member - Tier IV - $200
The ACMT Total Tox Course is a comprehensive review of the scope of emergency toxicology and will include cutting-edge interventions and management options for poisoned patients. Prominent experts in medical toxicology and emergency medicine will lead the course.
Day 1 of the Total Tox Course will focus on Pharmaceuticals. After attending the event, participants should be able to:
Identify the most common interventions performed in acute poisoning
Know how to examine a poisoned patient and identify what to look for in common poisonings
Learn different treatment options for common toxidromes
Discuss acetaminophen ingestions
Know which patients require treatment
Learn about novel treatments for acetaminophen-related poisoning.
Describe the treatment of NSAID poisoning
Discuss the pathophysiology of salicylate poisoning
Differentiate between treatment for NSAID and salicylate poisoning
Identify major antihistamines used to treat breathing problems
Describe the action of antitussive medications
Describe the pharmacology of antihistaminics with emphasis on clinical uses, adverse drug reactions and interactions
Explain the pharmacologic, toxicity, and treatment differences between Tricyclic Antidepressants and Antipsychotics
Discuss "typical" vs. "atypical" antipsychotics
Describe the overlapping features of Serotonin Syndrome, Anticholinergic Syndrome, and NMS produced by TCAs and Antipsychotics
Identify unique concerns of specific antidepressants in overdose
Discuss drug discontinuation syndrome as it applies to SSRIs & atypical antidepressants
Compare differences in acute vs. chronic lithium toxicity
Discuss mechanisms of toxicity, clinical manifestations, and update on optimal therapy for beta-adrenergic blocking drugs and calcium channel antagonists drugs
Discuss treatment options focusing on high-dose insulin vs vasopressor controversy
Discuss how the optimal management of drug-induced dysrhythmias differs from AHA ACLS algorithms
Discuss optimal treatment of drug-induced dysrhythmias
Review the mechanism of action, indications, contraindications, adverse reactions, and common drug interactions of warfarin.
Identify appropriate uses of reversal agents for common anticoagulants
Review the latest data in NOAC trials
Recognize management issues with overdose of endocrine drugs
Recognize endocrine function impact of 'non-endocrine' medications
Be aware of endocrine clues and mimics
Know the toxicity of common anticonvulsants
Identify which laboratory testing is required for toxicity from anticonvulsant agents
Identify treatment options for anticonvulsant toxicity
Discuss the mechanism of action of the 5 major classes of antimicrobials
Assess the likelihood of a cross-reaction between penicillin and cephalosporin
Describe potential toxicities of commonly prescribed antimicrobial treatments
Agenda | Total Tox Course | Day 1 - November 4, 2022
9:45 - 10:00 AM ET | Opening Remarks
10:00 - 10:40 AM ET
From Toxidromes to Activated Charcoal: A Rational Approach For Managing the Poisoned Patient
10:40 - 11:15 AM ET
Over-the-Counter Poisons #1: Acetaminophen
11:15 - 11:55 AM ET
Over-the-Counter Poisons #2: NSAIDS and ASA
---
11:55 - 12:15 PM ET | Break - 20 min
---
12:15 - 12:35 PM ET
Case Review & Roundtable Discussion on Complex Acetaminophen Cases
12:35 - 1:05 PM ET
Over-the-Counter Poisons #3: Antihistamines & Antitussives
1:05 - 1:45 PM ET
The Ins and Outs of Ups and Downs #1: Tricyclic Antidepressants & Antipsychotics
---
1:45 - 2:05 PM ET | Break - 20 min
---
2:05 - 2:35 PM ET
The Ins and Outs of Ups and Downs #2: SSRIs and Lithium
2:35 - 3:05 PM ET
Beta Blockers and Calcium Channel Blockers: When the Antagonists Become Antagonistic
3:05 - 3:35 PM ET
Drug-Induced Dysrhythmias: When You Can't Control the Rhythm
---
3:35 - 3:55 PM ET | Break - 20 min
---
3:55 - 4:30 PM ET
Anticoagulants and Antithrombotics: When You Can't Control the Bleeding
4:30 - 5:00 PM ET
Out of Balance: Toxicity of Endocrine Agents
5:00 - 5:25 PM ET
Anticonvulsants: When the Level Makes You Unsteady
5:25 - 6:00 PM ET
Antimicrobials & Antivirals: When the Cure Becomes Toxic
Maryann Amirshahi, PharmD, MD, MPH, PhD
Emergency Medicine Attending Physician and Associate Professor Of Emergency Medicine
MedStar Washington Hospital Center & Georgetown University Hospital
Maryann Amirshahi completed her Bachelors in Pharmacy and PharmD degrees at the University of the Sciences in Philadelphia, followed by medical school at Temple University. She completed her emergency medicine residency at the Hospital of the University of Pennsylvania, medical toxicology fellowship at the George Washington University/National Capital Poison Center, and clinical pharmacology fellowship at Children's National Medical Center. She also received an MPH from the George Washington University focusing on environmental and occupational health. She completed her PhD at Erasmus University, with a focus on pharmacology and public health. She is board certified in emergency medicine, medical toxicology, addiction medicine, and clinical pharmacology. She is also a registered pharmacist with over a decade of practice experience and is a Board Certified Pharmacotherapy Specialist. She is a Professor of Emergency Medicine at the Georgetown University School of Medicine in Washington, DC.
Maryann practices clinically at MedStar Washington Hospital Center, where she not only treats poisoned patients on a daily basis, but also plays a major role in bringing addiction care to the emergency department setting. She also is active at the health system level with roles in medication safety, opioid stewardship, and resident education. Nationally she has served on the Board of Directors for the American College of Medical Toxicology and the American Board of Clinical Pharmacology. Maryann is a medical toxicologist at the National Capital Poison Center and also serves as a toxicology consultant for the Mid-Atlantic Center for Children's Health and the Environment.
$i++ ?>
Ann Arens, MD
Associate Professor of Emergency Medicine
University of Minnesota
Dr. Arens is an Emergency Medicine physician at Hennepin Healthcare in Minneapolis, MN as well as an Associate Professor of Emergency Medicine at the University of Minnesota. She is also a practicing medical toxicologist at Hennepin Healthcare and an Associate Medical Director of the Minnesota Poison Control System. Dr. Arens completed her Emergency Medicine training at the Denver Health Residency in Emergency Medicine, and her medical toxicology training at the University of California – San Francisco. She was amongst the first toxicologists to identify and describe counterfeit fentanyl products, and has continued to identify outbreaks of new drugs of abuse. She has a broad range of research interests including: the identification of new drugs of abuse including novel opioids contributing to the current opioid epidemic, the use of antidotes, and advanced supportive care of the poisoned patient.
$i++ ?>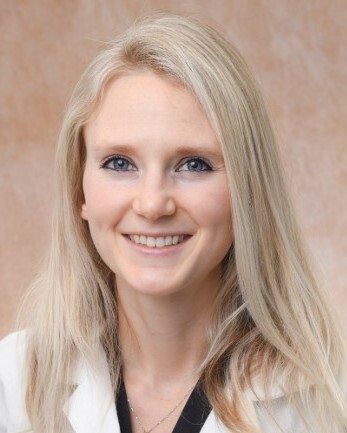 Mary Billington, MD
Assistant Professor and Director Of Medical Toxicology
University of Texas Health Science Center at Houston (UTHealth Houston)
Dr. Mary Billington is a board-certified Medical Toxicologist and Emergency Medicine physician. She completed both Emergency Medicine residency training and Medical Toxicology fellowship at Parkland Memorial Hospital/UT Southwestern in Dallas, TX. Dr. Billington initiated a Medical Toxicology service at Memorial Hermann Hospital in Houston, TX. She is very enthusiastic about medical and toxicologic education, and sincerely enjoys professional engagement in ACMT and ACEP.
$i++ ?>
Neeraj Chhabra, MD, MSCR
Medical Toxicologist & Emergency Medicine Physician
Cook County Health & NorthShore University HealthSystem
Neeraj Chhabra, MD, MSCR is an Emergency Physician and Medical Toxicologist based in Chicago, Illinois. He provides medical toxicology consulting services for the Illinois Poison Center and Cook County Health. Dr. Chhabra completed his fellowship in medical toxicology with the Toxikon Consortium in 2017 and his master's degree in clinical research at Rush University Graduate College in 2020. His clinical focus is on the acute management of poisonings and overdose.
$i++ ?>

Christina Hantsch, MD, FACEP, FACMT, FAACT
Emergency Physician and Medical Toxicologist
Loyola University Chicago Stritch School of Medicine
$i++ ?>
Michelle Hieger, DO
Emergency Physician and Medical Toxicologist
WellSpan Health & VCU Health System
I am a board-certified Medical Toxicologist and Emergency Medicine physician. I completed my residency at Memorial Hospital in York, PA. My fellowship was completed at Virginia Commonwealth University in Richmond, VA. I currently work at WellSpan York Hospital in York, PA, as an Emergency Physician and Medical Toxicologist. I initiated the toxicology service at York Hospital. I am interested in treating the poisoned patients at bedside, and especially interested in the antidotal therapy with physostigmine and flumazenil. I enjoy professional engagement with ACMT.
$i++ ?>

Katherine Katzung, MD, FACEP, FASAM
Director of Addiction & Toxicology Program & Emergency Care Physician
Abbott Northwestern Hospital & Emergency Care Consultants
$i++ ?>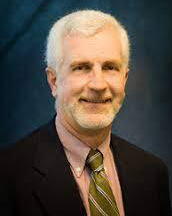 William "Russ" Kerns, II, MD, FACMT, FACEP
Emeritus Professor of Emergency Medicine
Carolinas Medical Center
Dr. Kerns trained in Emergency Medicine and Medical Toxicology and served as Professor in both disciplines at Carolinas Medical Center for 33 years. Faculty roles included leadership of the Medical Toxicology Fellowship and clinical division, consultation for the Carolinas Poison Center, and research. Research interests included antidotes, envenomation, and resuscitation of cardiotoxic drugs. He also served the ACMT focusing on advancing research and education.
$i++ ?>

Travis D. Olives, MD, MPH, MEd
Emergency Medicine Physician & Associate Medical Director
Hennepin HealthCare & Minnesota Poison Control System
$i++ ?>
Renee Petzel Gimbar
Clinical Associate Professor
University of Illinois Chicago College of Pharmacy
Renee Petzel Gimbar received her PharmD from the University of Illinois at Chicago College of Pharmacy and completed PGY-1 training at UIC and PGY-2 training at Rutgers University. She started emergency medicine pharmacy services at the University of Tennessee Medical Center Knoxville and Loyola University Medical Center. She was inducted as a fellow of the American Academy of Clinical Toxicology in 2019. She currently is a clinical associate professor in the department of pharmacy practice at UIC College of Pharmacy, an Emergency Medicine and Medical Toxicology Clinical Pharmacist at UI Health, and the Residency Program Director for the PGY-2 Emergency Medicine Pharmacy Residency. She has integrated herself in the emergency medicine and medical toxicology services at both Loyola and UIC, active in the acute care of patients, didactic and beside education of healthcare trainees. Dr. Petzel Gimbar has been involved in multiple research studies and publications related to emergency medicine and toxicology practice, including a current multi-year NIH study addressing emergency department hypertension in underserved patients. She has given invited lectures internationally and nationally on both emergency medicine and medical toxicology topics. At home, she attempts to manage her nine, seven, and five year olds without a toxic ingestion.
$i++ ?>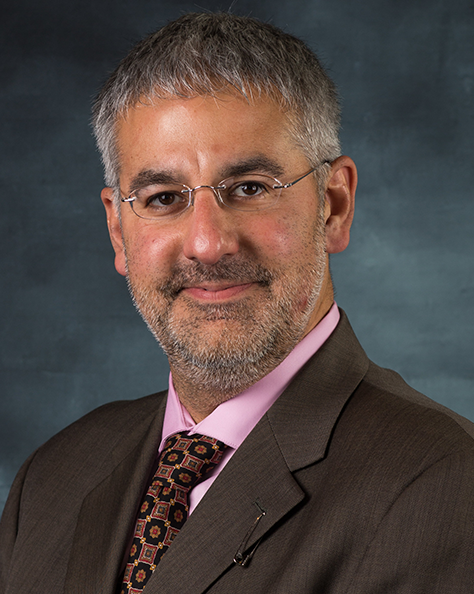 J.J. Rasimas, MD, PhD, FAACT, FACLP, FACMT, FACPsych
Professor of Psychiatry & Emergency Medicine
University of Minnesota & Penn State College of Medicine
Dr. Rasimas attended the University of Scranton and graduated summa cum laude with degrees in biochemistry, mathematics, and philosophy. He completed the Medical Scientist Training Program at Penn State University, earning a Ph.D. in chemical biology (2002) and M.D. (2003). Upon graduation from the Penn State College of Medicine, Dr. Rasimas matriculated to psychiatry residency training at the Mayo Clinic in Rochester, Minnesota. He was a clinical fellow at the NIMH, training in consultation-liaison psychiatry, bioethics, and clinical research. Dr. Rasimas has studied psychoanalytic psychotherapy at the Minnesota Psychoanalytic Society and Institute and the Washington School of Psychiatry. He served as a C-L psychiatrist for Milton S. Hershey Medical Center and remains an Associate Professor of Psychiatry and Emergency Medicine for the Penn State College of Medicine, there. He completed the critical care based medical toxicology fellowship at Penn State, obtained board certification in addiction medicine, and then returned to NIMH to join the Undiagnosed Diseases Program and the Intramural Research Program to oversee clinical trials in mood and anxiety disorders. He is also a Fellow of the Academy of Psychosomatic Medicine and a Laughlin Fellow with membership in the American College of Psychiatrists. Dr. Rasimas is a Professor at the University of Minnesota, pursuing an academic medical career at the interface of psychosomatic medicine, medical toxicology, and psychodynamic psychotherapy with a primary clinical interest in the phenomenology of suicide. His current clinical position is the director of Consultation-Liaison Psychiatry services for the Queen Elizabeth Hospital in Charlottetown, Prince Edward Island.
$i++ ?>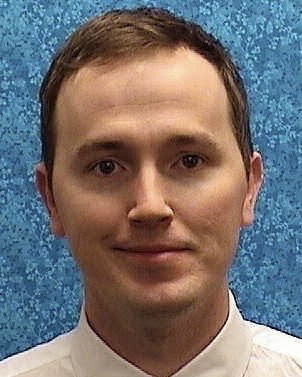 Daniel J. Sessions, MD
Medical Toxicologist
Ochsner Medical Center
Dr. Sessions trained in Emergency Medicine at Brooke Army Medical Center in San Antonio. He completed a Medical Toxicology fellowship at The Rocky Mountain Poison & Drug Center at Denver Health. He practices Emergency Medicine, Medical Toxicology, and Addiction Medicine at Ochsner Medical Center in New Orleans LA. He is also faculty at the Minnesota Poison Center.
$i++ ?>
This content will not be available until 10/31/2022 at 12:00 AM (EDT)