ACMT/PCORI - Confronting The Overdose Epidemic
Register

Member - Tier I - Free!
Member - Tier II - Free!
Member - Tier III - Free!
Member - Tier IV - Free!
In partnership with: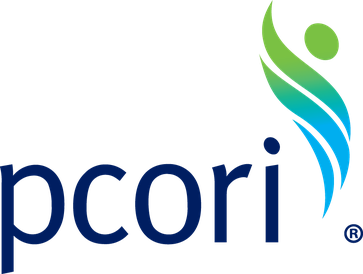 Overview
The American College of Medical Toxicology (ACMT) is delighted to announce that it has been awarded with a Eugene Washington Patient Engagement Grant from the Patient-Centered Outcomes Research Institute (PCORI). Titled "Confronting the Overdose Epidemic by Engaging Patients to Improve Medical Toxicology Research," this project aims to develop a connection between patients and medical toxicology researchers to advance patient-centered outcomes research on intentional overdoses. The award offers a series of virtual activities that bring together patients who have personally experienced intentional overdoses and welcomes participation from all medical toxicology researchers.

Project Activities
Spanning five activities, this project kicks off on October 11th and 13th when medical toxicology researchers will embark on a comprehensive two-part Town Hall Research Training led by the Patient Engagement Studio, equipping them with the skills to effectively engage patients in research development, design, and dissemination. Then, on October 26th and November 29th, Interactive Sessions 1 & 2 will convene patients, stakeholders, and interested medical toxicology researchers. During these sessions, research priorities for medical toxicology research on intentional overdoses will be established, followed by the development of an engagement strategy guide for medical toxicology researchers. The final culmination of this groundbreaking project will take place on January 31, 2024 with a Follow-Up Meeting, which will serve as a platform to discuss the future of intentional overdose research in the field of medical toxicology. With a particular focus on strategies for sustainability, this session will delve into the crucial aspect of maintaining patient engagement throughout the entire research process.

Project Objectives
Educate medical toxicology researchers and patients on PCOR/CER collaborations for intentional overdoses
Develop a collaborative partnership of patient experts and stakeholders to engage in intentional overdose focused PCOR/CER
Create and develop research priorities for PCOR/CER on intentional overdoses
Project Goals
This award underscores ACMT's unwavering commitment to patient engagement and our dedication to enhancing the field of medical toxicology through collaborative research initiatives. Through collective efforts, ACMT and the project participants aim to create a lasting impact on intentional overdose research, ultimately leading to improved patient-centered outcomes and a brighter future for those affected by this critical public health issue.
Registration Rates
Interested in becoming an ACMT Member? Contact our Membership Manager, Lauren Turner, at membership@acmt.net. Learn more at: www.acmt.net/membership

Registration includes:

Access to all 5 live virtual events
Access to the on-demand recording after the events
---
Questions?
For any questions, please email us at events@acmt.net.
Schedule
October 11, 2023 | Town Hall Research Training, Pt 1
October 13, 2023 | Town Hall Research Training, Pt 2
October 26, 2023 | Interactive Session 1
November 29, 2023 | Interactive Session 2
January 31, 2024 | Follow-Up Meeting
Instructions
Once you have completed your registration:
Click the View Button on the activity you want to view.
Click on the Contents tab on the day of live event. This is where you will be able view the Zoom link for the course.
Watch live event. You can use the Zoom link in the Learning Center to leave and enter the webinar during event.
---
Hardware/Software Requirements
Computer or Other Internet-Enabled Device; Internet Connection; Browser.
Materials
None.
Prerequisites
None.
Format
This activity is Web-based/Web on Demand.
---
Need Assistance or Have Questions?
For assistance logging in, accessing content, purchasing or completing Continuing Education credits, or for other questions, please contact us at events@acmt.net or visit our FAQ page.